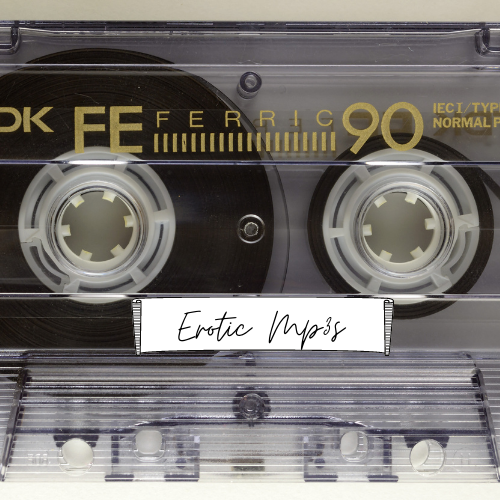 Welcome to Erotic mp3s!  This website features sensual audios and dark fetish mp3 series.  I know you're probably wondering who I am.  I'm Sarabi Maraj.  As a content seller and phone sex operator, I'm always looking for new ways to reach new clients and show off my talents.  My imagination is wild and I'm always thinking of new ways to make men weak.  My voice is just as addicting as my curves, but on this website we'll focus on my voice.
Everything you see on Erotic Mp3s is my original content.  I don't use a ghostwriter or writing service.  I produce and edit all my content.  The mp3s you will see for purchase on this website range in fetish.  Some are very sensual and focus on body worship, while others are dark mp3 series that explore illicit fetishes.  I have something for everyone here.
Diary Mp3 Series & Discounts
I have a special limited diary mp3 series which features stories of different fictional(maybe) characters.  The stories are told in real time as if the character is writing in their diary.  All of the characters are women and approach sexuality differently.  Some character's stories will be ongoing, while others will be a single diary entry and their journey will end there.  It really depends on how much I wish to develop the character.  The limited diary mp3 series will be sold in sets and separately.
I'm currently offering 25% off all mp3s.  This discount ends March 20th, 2022.  To get the discount code, add the product you want to the cart, then you have to share the product on social media that you're wanting to purchase. Yes, you will need social media to receive the 25% off.  Once that's done, a special discount code will be applied to your order.
I have more discounts coming soon.
Fetish Mp3 Series
If you're into darker fetishes, my newest mp3 series, Mommy Dearest: The Sensual Mother is very explicit.  I play with a lot of fetishes in this mp3 series.  It's partially the reason why I created an entire website to sell my mp3s.  This series is too illicit to be sold on any phone sex platform.
To read more about it, click here.
As you can see, I have a lot of erotic mp3s for sell.  I'm not sure if at this time I'll make more series, but I will continue to develop the series I currently have.  Mommy Dearest: The Sensual Mother isn't the only erotic series I have.  To view my other series, click here and visit the different options in the menu.
I sell season passes for my series so you can save money and receive new episodes as soon as they release straight to your inbox.
You can probably tell I love creating mp3s.  It's one of my favorite things to do.  I'll be open for custom work soon.  Once this is available, I'll create a notice on the website.  I can come up with the script or you can.  I have different options for everyone.
You can find Erotic Mp3s on Twitter and BDSMLR.  I post on both so please follow me and dive deeper into my kinks.
I can be reached by email at eroticmp3s@gmail.com.